and in need of a good haircut! Now that my hair is longer, I def want to keep my layers but they do need some trimming.
Choice #1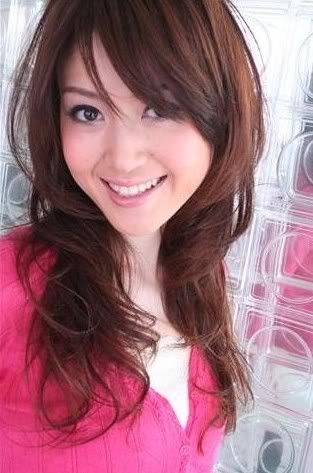 Hmmm, my hair's not quite this long but I love the soft curls. Not sure if they'd look good with my round face though.
Choice #2
I haven't had blunt bangs since I was a little kid. I wonder if I can pull it off this time.
Choice #3
Or, I can just get a trim to clean up the ends and grow it like above.
So many choices....so little time to decide.