When my mom came to visit, she brought me some champagne mangoes. I love mangoes, especially the ones from the Philippines and champagne mangoes are closest in taste. Sweet, huge, firm and simply yummy.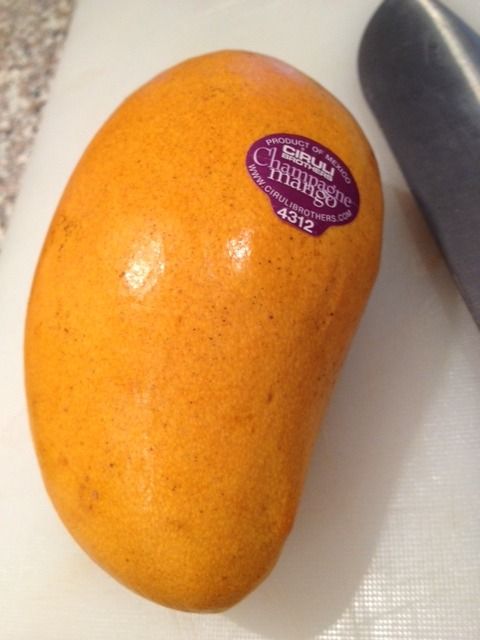 When I saw these mangoes, it immediately reminded me of a friend's blog
post
. I am a big fan of Indian cuisine and I never fail to order mango lassi when I am indulging myself. So, with big, fat, yummy mangoes at hand, why not make some lassi? The only ingredients needed can be found on your pantry/refrigerator (well, except for the mango I guess).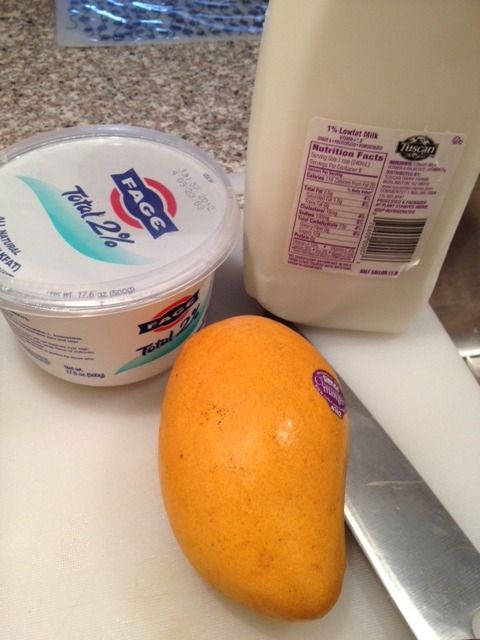 Pop all that in the blender (or in my case, a Magic Bullet) and you get yummy lassi. A perfect treat for any day!
Since I used a Magic Bullet, my lassi is a little bit more chunky. But, I do like the little bits of mango in my lassi. Also, I didn't add any ice cubes so I had to keep my lassi in the fridge until it reached the temp I wanted. Here's the "recipe":
1 champagne mango
1/2 cup Fage greek yogurt
1/2 cup skim milk
1 tbsp sugar (I used the raw kind)
Pop everything in the blender until it reaches desired consistency. You may add ice cubes if you want. If you want a more tart flavor, increase yogurt to 3/4 cup and decrease milk to 1/4 cup. It's all about proportions so play with it until you find the combination you like.
Enjoy! xoxo