I'm a sucker...for sob stories, for cute puppies but most of all I'm the sucker who buys crap she sees on TV. This time, it wasn't from infomercials (thank goodness) but from a music video all of you have probably seen.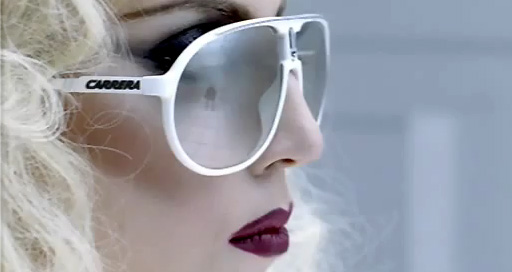 Look familiar? It's a still from Lady Gaga's new video "Telephone". And yes, those sunglasses are on their way to me. Well, not those exact ones but something similar. The ones Gaga has on are the Champions and I bought the Safaris (below):
Like I said, I'm a sucker. I like sunglasses but I really didn't need to buy these. They're cool and I like them in pictures. I just hope they "fit" my face shape. I guess I'll find out soon enough.