...to wear sparkly shoes! Granted we do not need the yuletide season to wear sparkly shoes but for the less ostentatious, this is the time to break out those sparkly babies!
This year, after a long time of yearning for a pair, I finally bought some glitter shoes! Behold, my brand new Multi Mini Glitter Ron Rons!!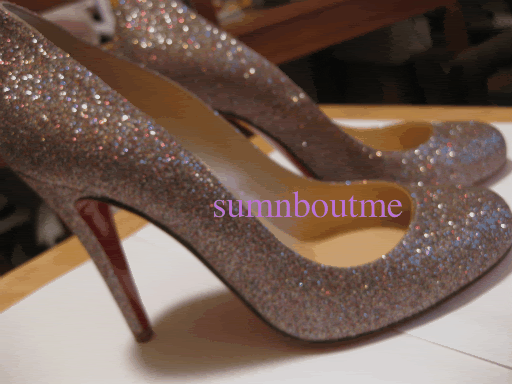 Ron Rons are one of my fave styles from Christian Louboutin. They're probably the most comfy style and are available in a variety of skins! I know a lot of long-time CL fans have a soft spot for the coarser glitter but I absolutely love the refinement of the mini glitter! After seeing the new and old glitter side-by-side, I definitely prefer the new glitter. The new glitter seem a little cleaner, a lot more refined and polished than the old glitter.
Here's a close-up of the glitter:
I can't wear to wear these out. Can't you tell how smitten I am? I want them in Fuchsia too. =)