As I was going through my blogs, I realized that I promised myself no new shoes in 2012. I needed to recoup all the money I used from my savings in the two years I lived in NYC without a job. Needless to say, I didn't follow through with that promise since I have two new pairs.
The first pair was one that I wasn't too sure about when it first came out. I really liked it because it was very colorful and quite eye-catching but I was worried about wearability since it was a bit too colorful. Over time, I realized that because of the myriad of colors, it really is quite easy to wear. So, after searching and searching, I finally found my size on ebay.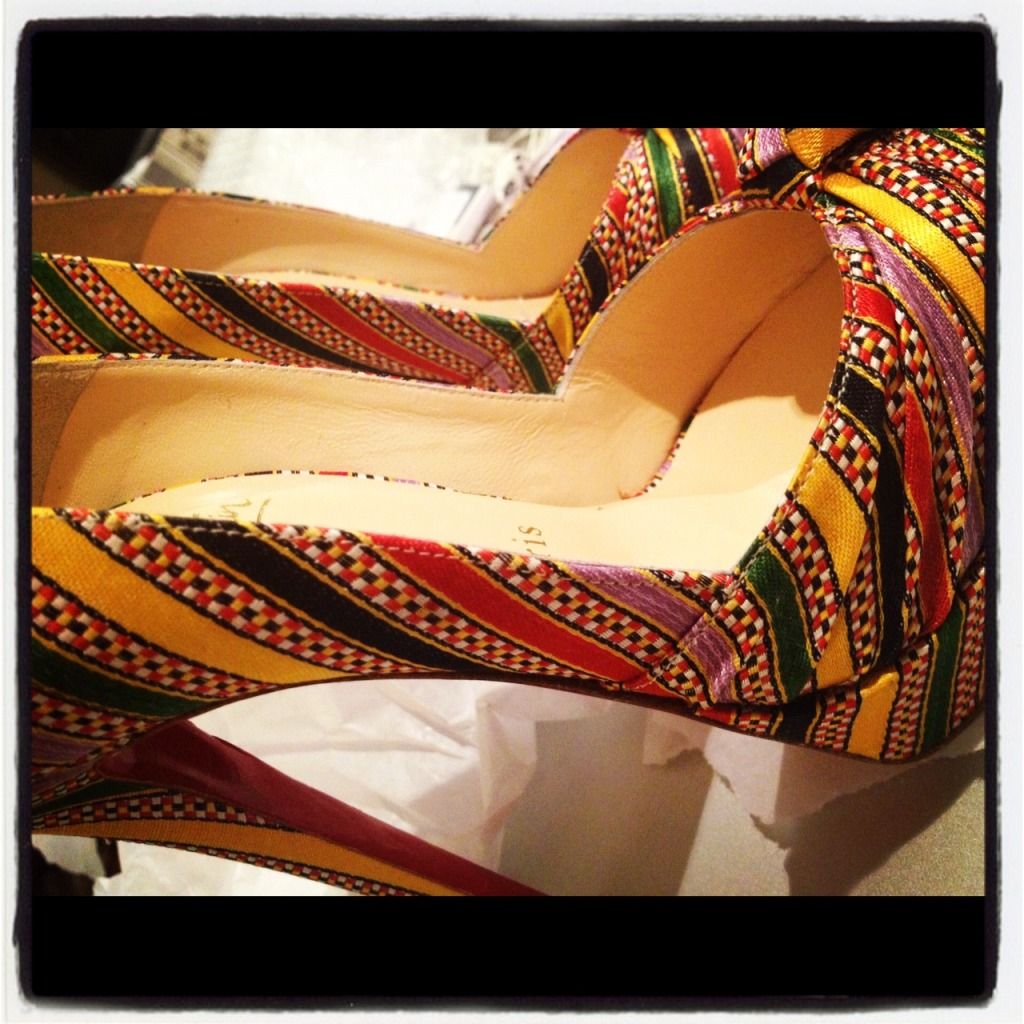 Multicolor Greissimo
Here I am trying it on:
The second pair wasn't widely available in the US. I think the first time I ever saw these were on tpf and they were purchased overseas. They are also available in a few other colors - prettiest of which is the red. I wasn't lucky enough to find the red ones in my size so I opted for green.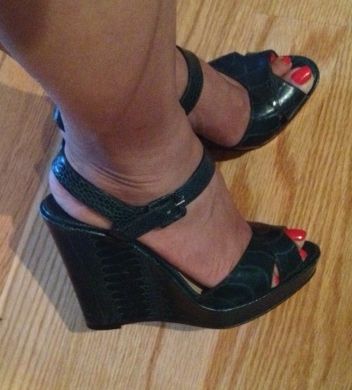 St. Pierre in Ostrich
Before these purchases, I went through my storage unit in LA and decided to let go of a couple pairs. These two have been in storage for a while - one of which has never even seen pavement since it was purchased (over a year ago). I still have a couple of unused pairs but that's beside the point. Au revoir to these two pairs. I hope their new owners wear them well.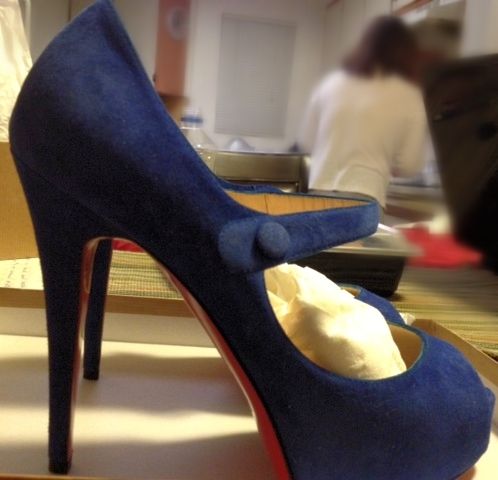 Alta Iowa in Electric Blue Suede
Lace Yoyo Zeppa